How to Find the Best IPTV Box in 5 Easy Steps?
One of the best aspects of watching TV is having the option to select what suits you best. In the early days of television, viewers were limited to the very basic set of less than 5 channels – and if they missed their show, they missed it for good unless the network chose to replay it. Today, there certainly are more options that stretch far beyond the channel changing knobs.
Merging the entertainment of broadcasting channels with the possibilities of the internet, IPTV capability opens the door to a new generation of TV time. In today's world, one of the more exciting things to come across the technology stage is the IPTV, or Internet Protocol Television, and the boxes that are used to translate the data streaming from Internet to the TV.
Here is a quick guide to help you find the best IPTV box, in just 5 easy steps.
Step 1: Getting to Know the IPTV Box
The first step to any successful purchasing adventure is to understand the product you are hoping to purchase. The IPTV box receives all of your favorite entertainment – tv shows, movies, games, websites – all at once, downloaded and ready for you to access anytime, anywhere. With an IPTV box, you aren't limited to watching only those things available in your own country, nor are you restricted by scheduled time slots.
Using your Internet connection (with a higher bandwidth than you are probably normally used to having in your home), the IPTV box works for you to have instant access from the Internet to the TV. Of course, there is more to it than that – so let's take a look at step 2.

Step 2: Getting the Most Bang for Your Buck
When you're considering your options for the best IPTV box available, you'll notice there is a range of costs for the features that are available. Knowing the importance of those features and how they fit with what you are looking for will affect the true value of each box, regardless of how it is priced.
Some of the available features are:
· Storage: Having the proper amount of storage space available for the videos and movies you want to stream is a necessity for the IPTV box. Considering the efficiency of the device will heavily rely on its ability to handle a high volume of data being stored, knowing before the purchase what it is capable of is critical.
· Encryption Capabilities: A great IPTV box is going to allow you a web-style interface that lets you encrypt the programming you've purchased. Why is that important? Because without encryption, anyone who knows how can access the information without paying for it, essentially stealing what belongs to you. Encryption protects what you pay for.
· Speed: The best IPTV box can keep up with the rest of them, quickly accessing the programming you need without ever missing a beat.
· Image Processing: Getting your favorite movies streamed to your television won't do you any good if the imaging is grainy or of a poor quality. Selecting an IPTV box that works hard to provide flawless image processing is essential.

Step 3: Read the Reviews
Knowing what other users of the best IPTV boxes on the market are saying about their experiences is truly beneficial to your purchasing experience. Just like you wouldn't buy a brand new car without seeing what other people have to say, don't make a decision about your entertainment future without pausing to read the reviews.
Of course, when you're reading those reviews, remember that they are highly personalized opinion pieces. Rarely is the person who has written them an expert in the field. In fact, if they are writing a negative review, you'll have to carefully sift through what they are sharing to find the truth. Best advice? Try to read between the lines and pull out the most useful information from their rant.
In the same way, positive reviews are individual experiences as well. When you make your purchase, you may encounter difficulties or mishaps that others never did. And this is where we get to step 4 on the road to finding the best IPTV box available.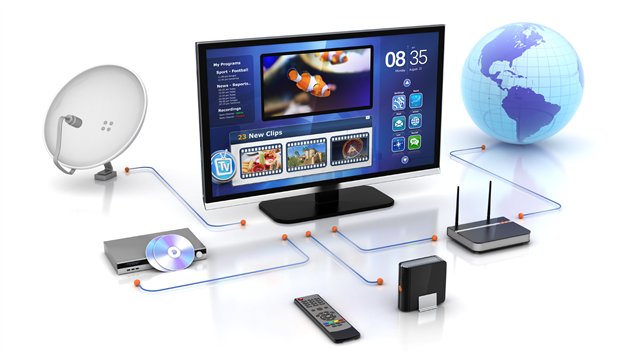 Step 4: Call in the Backup
While researching the IPTV boxes that are out there, find out which products come from a company that values its customers. This can be seen through the level of customer service they provide. Ask some of the following questions, because the answers to these will tell you if you are valuable to them or not.
· Are they accessible? If you have a problem with your IPTV box (whether we are talking about the installation, troubleshooting, or just a basic question), is there a number you can call and reach a live person for answers? Do they have a team of experts conveniently available, with necessary messages returned and your call seen as a priority?
· Are they able? Anyone with a phone can answer a customer service call. But when you have a technical question about your IPTV box, you don't want someone whose best answer is a guess. So the question to ask is: does the company employ knowledgeable technicians who can assist you with reasonable intelligence?
· Are they professional? The worst case scenario when you call a help line is to be treated rudely by the very people you're turning to for assistance. When researching the IPTV box products, find out if the companies that make them consider quality customer service as a critical component of their business model. This will translate into the way you are treated when (and if) you become their customer.
Step 5: Look to the Future
Technology changes so quickly. Growth happens at a rate that is dizzying. With all of this growth, there is an ever-expanding product line for customers like you who rely on their gadgets to keep them in touch with the current days.
Unless you have an extra pile of money laying around, waiting to just buy the newest products in order to keep up with the demands of your entertainment lifestyle, you'll want to buy an IPTV box that is capable of allowing for upgrades. When your current box needs the next download of software to make it capable of streaming the latest in movies and videos across the Internet, having peace of mind that you do indeed have what you need is priceless.

Having an Internet Protocol Television Box in your home opens the doors to entertainment possibilities all around the globe. Knowing these five easy steps should ease the way as you make your decision and purchase the best IPTV box available – the one that fits your needs, at the most affordable price, with the best reviews and greatest customer service and is fully capable of adapting to the future needs of technological growth.